Frequently Asked Questions
At Tampa Bay Self Storage, our main focus is customer satisfaction. Please use this information to find answers to some of your questions. We understand that the information listed on this page is limited. We encourage you to contact us for more information.
How long do I have to sign up for?
We offer month-to-month leases. You can also inquire about our pre-pay plans as they offer savings for long-term customers.
When can I access my unit?
Access to your unit is Monday-Friday from 8:30 AM - 6:30 PM, Saturday from 9:00 AM - 6:00 PM and Sunday from 12:00 PM - 5:00 PM. Our Wesley Chapel location has different access hours on Sunday - they are from 10:00 AM - 4:00 PM.
How much notice must be given when I move out?
You may vacate before the first day of any month. If you know in advance when you want to vacate and it is 10 days prior to the first of your last month, you can be prorated. Please contact a manager for details.
Do you offer a mover?
We do not offer a mover. We have formed professional relationships with other movers and we might be able to recommend someone.
Can I purchase boxes and packing supplies at your facilities?
Yes. We offer a full line of boxes and packing supplies.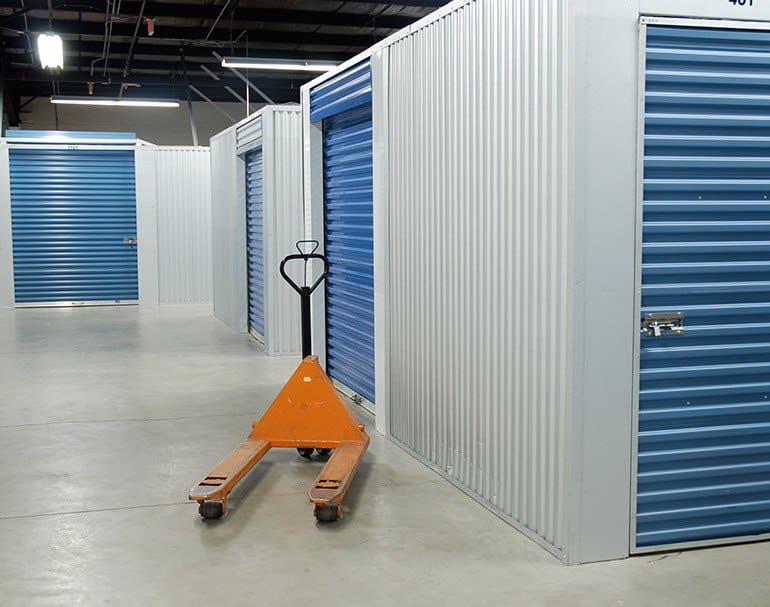 How can I make a payment?
Payments can be made at the location, over the internet, by mail, or automatically charged to your credit card. We encourage flexibility. Please contact a manager for details.
What sizes do you have and how much do they cost?
Sizes and prices vary by location. Feel free to navigate to any location and browse the "Sizes" list. Every unit shown is live as of the time you first accessed the webpage.
How do I calculate how much storage space to rent?
Finding the right unit is best done by contacting one of our self storage professionals. Please call any location for more details or by using the storage calculator on our website.
What forms of payment do you accept?
Cash, check, and all major credit/debit cards.